Guiding philanthropy and fundraising leadership
We help charities and non-profit organisations to develop philanthropic and fundraising leadership for social impact. We also work with funders to optimise your philanthropic experience.
Find out how we can help you respond to your challenges and opportunities in creating social impact.
Delivering impact &
change over decades
Nigel Harris AM is a highly regarded leader in the not-for-profit sector. His career spans overy 40 years, mostly in executive roles. He held the position of Chief Executive Officer of Mater Foundation (Queensland) for 24 years between 1996 – 2020. 
Nigel now works with boards and executives to solve challenges in fundraising and philanthropy. Nigel is also a sought-after speaker and educator.

Contact Nigel to learn more about how he can support you in meeting the opportunities and challenges facing your organisation and your leadership team.

Why engage Nigel Harris & Associates
Build leadership capacity.
We help boards and executive teams build knowledge and skills to increase their philanthropic leadership and fundraising capacity.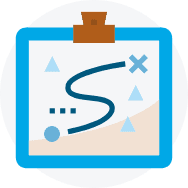 Respond to modern challenges.
We examine the sustainability of strategies and programs to establish a strong position for the future.
Make strategic investments.
We help you align budgets and business plans with a solid long-term strategy.
Integrate business goals.
We make sure that fundraising programs support business objectives, supporting the organisation's commitment to serving mission.
Create meaningful measures of success.
We reframe reporting to focus on outcomes and impacts, rather than simply outputs.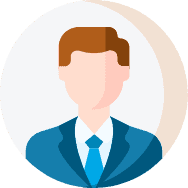 Guided by decades of experience.
Draw on the expertise of Nigel Harris, a leader in fundraising and philanthropy for nearly 40 years.
Get a free 30-minute consultation to explore your challenges and discover how we can help.
How Nigel Harris helped Mater Foundation achieve lasting impact
When Nigel Harris first started at Mater Foundation, he was one member of a small team. The foundation was running a variety of fundraising programs to support the work of the Mater hospitals.
These programs had evolved independent of each other, with one program led by the CEO and another led by a Board member. A third program was an iconic community fundraising program, just returning to viability.
"Nigel Harris is a visionary leader."
I had the great pleasure to work with the Mater Foundation as a Consultant for three months in 2014 and in that role worked closely with Nigel and his team. I found him to be a savvy leader with his Board and hospital leadership team, a focused leader of his internal tram, always kind but looking forward with employees and a deeply engaged leader in the Brisbane community. In addition, Nigel is internationally respected and a leader in the certification process and program of fund raising professionals. A rare and valued engagement. Nigel is a great friend and leader. A great asset to the nonprofit community.
Browse our resource library
Read educational articles and opinion pieces to learn more about leadership in philanthropy and fundraising. 
Nigel Harris & Associates is proud to be associated with Giving Architects Australia.
Giving Architects is a trusted advisor, designing & delivering bespoke giving solutions to the for-purpose sector than enables you to deliver transformational impact to people & planet. Built on decades of combined experience, Giving Architects understands the needs, nuances, unique characteristics and cultural aspects of philanthropy and impact investment in New Zealand and Australia.